It is known that contaminated water contains many bacteria and harmful viruses that cause many diseases such as typhoid, cholera, dysentery, meningitis and poliomyelitis, etc. Water-related diseases are the most critical health problems in the world now, therefore the mechanisms of sterilize water and its development gained the attention of governments and scientists. This attention makes many people believe that water sterilization technology is a modern technology. Perhaps the reason for this belief is that ancient people were not able to see those microorganisms. In this research, we have found that ancient scholars realized the existence of these objects and tried to get rid of them in several ways. Some of these ways were successful, and could be considered as a basis for modern techniques. Polluted water passes through several stages of processing to become pure clear drinkable water. In this research, we will mention a summary of each procession stage (sedimentation-filtration-sterilization), then we will refer to the history of the evolution of this stage in various ancient civilizations, and finally we will explain it in the Muslim civilization.
+
Click to read the full article

Figure 1. Banner Image(Source)
Note of Editor
This article was originally published in the Tarikh-e Elm Magazine as "Water Sterilization Technology in the History of Arabic / Islamic Sciences". Images have been added by the Muslim Heritage team.
***
1. Introduction
Researches interested in the development of water sterilization techniques are rare. We found some hints to the role of ancient scientists in this field, but we were not able to find any hint to the role of ancient scientists from the Muslim Civilisation, this is perhaps due to the difficulty of finding scattered information in the old Arabic books.
In this research, we tried to clarify how ancient scientists from Muslim Civilisation developed the old methods that were invented in the past ancient civilizations. We also tried to show the new technologies that ancient scientists Muslim Civilisation invented and used for water sterilization in an attempt to get clean healthy water.

Figure 2. An ancient water purification system, still running! (Source)
2. Water quality standards in ancient civilizations
In the past, water quality was measured by depending on the physical tangible specifications of water, such as taste, color, smell and temperature. 
Therefore, the first goal of any method used by man for the purpose of water sterilization was to get water that is tasteless, colorless, has no smell, and with moderate temperature.
The ancient Greeks directed their efforts on getting rid of the bad qualities of water.  Because of that, they invented Sparta Cup[1], which was one of the first inventions through which the Greeks tried to get colorless water.
Figure 3. 'Sparta cup'
This cup was colorful and it was intended to hide the color of turbid water in a way that the drinker would not be able to differentiate between the bad color of water and the clay particles deposited on the walls of the cup.
After that, the Greeks realized that there is no benefit in hiding the color of turbidity water, some suggestions appeared to get rid of the bad taste of the water by putting some materials in it such as crushed coral or by putting some plants such as barley and bay leaf to improve its specifications[2].
In India, doctors advised the kings of India to drink water by a transparent glass cups because these cups show the extent of purity of water. They are also difficult to be poisoned, and they can be easily cleaned for future usages.[3]
At the beginning of the Muslim civilization, Prophet Muhamad took the preventive method in his life to protect water sources from pollution; so he warned from the defecating or urinating in water resources[4], and he sat borders for water fountains and wells, so that he prevented construction or agriculture within these borders to protect groundwater from human and plant waste contamination.[5]
All the previous solutions were primitive measures intended to prevent the bad effect of water on human health, without being able to get rid of the pathogens factors in the water.

Figure 4. Drawing of an apparatus for studying the chemical analysis of mineral waters in a book from 1799 (Source)
3. Stages of water purification in Arabic Heritage:
3.1 Sedimentation stage
3.1.1 Plain sedimentation stage (Al-Tarwīq)
In this type of sedimentation, we get rid of the elements suspended in water; which their specific gravity is greater than the specific gravity of water; this happens by the influence of Earth gravity.
Figure 5. Ancient Egyptian water purification device, Amenophis II tomb, (1500-1300 BCE)
This is an initial stage in the purification process, through which the amount of suspended elements is reduced before getting to the second stage.[6]
The first indication that shows the use of this method was in Egypt, where an inscription of the oldest device for purifying water was discovered on the walls of Amenophis II tomb at Tībah, dates back to the period of (1500-1300) B.C.[7]
3.1.2 Sedimentation by coagulation
Recent experiments have shown that water contains minute stuck materials, which require a long time to be sedimented.
Water also contains colloidal elements that are difficult to be physically deposited. 
It is not economic that the time of natural deposition increases to more than four hours.  Thus it was necessary to add chemical compounds called coagulants which compile fine particles together to form large-sized gel flakes that can be easily disposed of by sedimentation at a relatively short time.     
There are many chemical elements used in sedimentation by coagulation, the most important elements are compounds of aluminium and iron, such as aluminium sulphate[8] (its commercial name is Al-Shab). Mixing increases the ratio of forming flakes, thus, large-sized flakes are formed and they can easily be removed by sedimentation.
As a result of experiments, it has been observed that strongly structured flakes can be produced by adding elements called coagulation aids. At present, a large number of organic coagulation aids has been identified such as starch and plant resins[9] (as we shall see later).

Figure 6. Pharmacist preparing drugs. From a MS of the Arabic translation of Dioscorides' Materia Medica (Source)
There is a recent trend towards the use of some plant seeds in the deposition of water coagulates while being processed.
For example, the efficiency of apricot seeds in getting rid of these impurities was significantly proved.[10] The idea is that these seeds contain some of the chemical compounds that combine with contaminants to get deposited.
In the Old Testament, some indications had to do with the idea of using certain salt to purify water, but they were ambiguous references that neither illustrate the quality of the materials used for purification nor the way they are used.[11]
We see that this experiment of water purification was first mentioned in Arabic medical books with extreme precision and in detail.  In this respect, Ibn Rubn Al-Tatarī, (died in the ninth century A.D), was the first to discuss this method, but vaguely. He said:
As for me, I have asked more than one of Egyptian people about water turbidity of the Nile, and they mentioned that they threw crushed kernel cores of peach and apricot, then water became clear".[12]
He talked about adding curdling aids without mentioning curdling materials (Al-Shab), or carrying out mixing.
Then he talked about (Al-Qasarīn)[13] who added Al-Shab to turbid water to have a good water for washing not for drinking purposes.[14]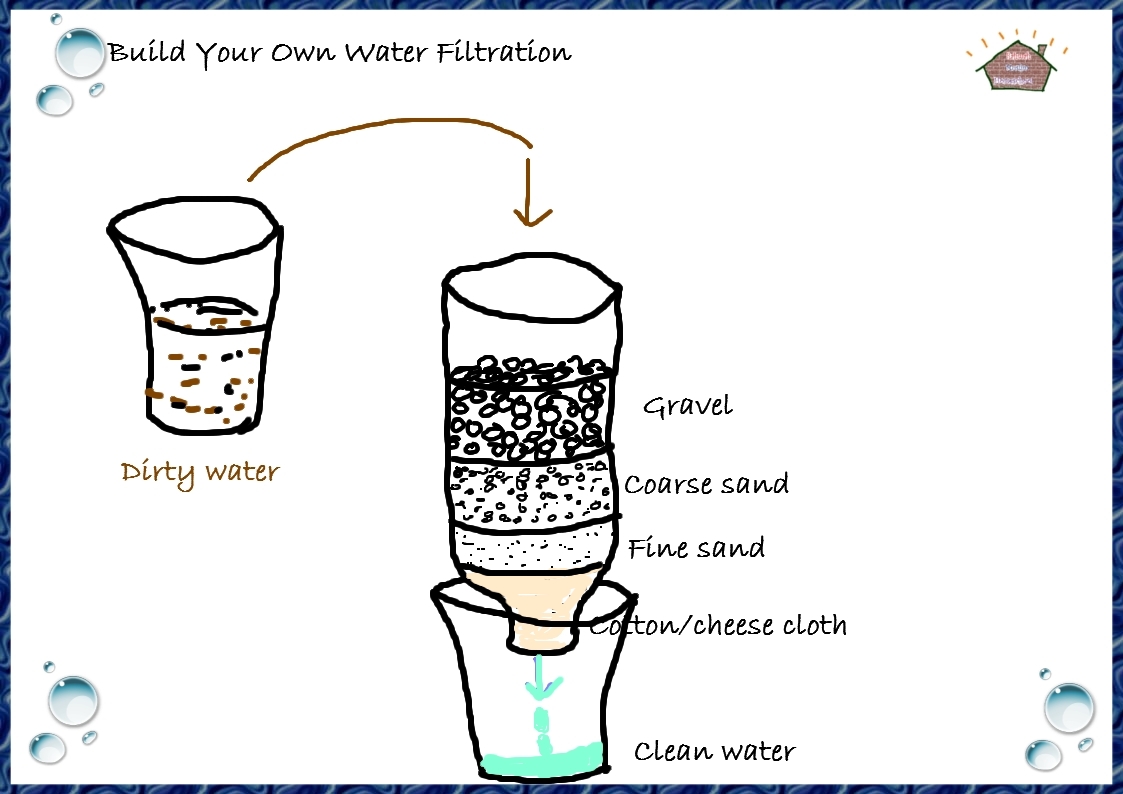 Figure 7. Build Your Own Water Filtration for Kids (Source)
This experiment was completed and more clarified by Al-Tamīmī, who accurately explained the method of sedimentation by curdling in detail.              
That was similar to the modern method followed in laboratories and water treatment plants. He said:
As for filtering turbid water, we resort to filter good light water at tide times, to make use of the type of soils through which water goes and on which water runs.  Throwing a little of white AL-Yamani   Al-Shab in water makes some of the water filtered. If thrown into sweet turbid water, and moved very well, then left for an hour, Al-Shab filters, clarifies, and extracts earthly elements quickly".[15]
We notice the accuracy of Al-Tamīmī's description of purification processes as if being carried out in a modern laboratory.
Al-Tamīmī suggests throwing other substances than Al-Shab in turbid water, such as kernel cores of apricot, a little of crushed salt, or some of teak wood in it.[16]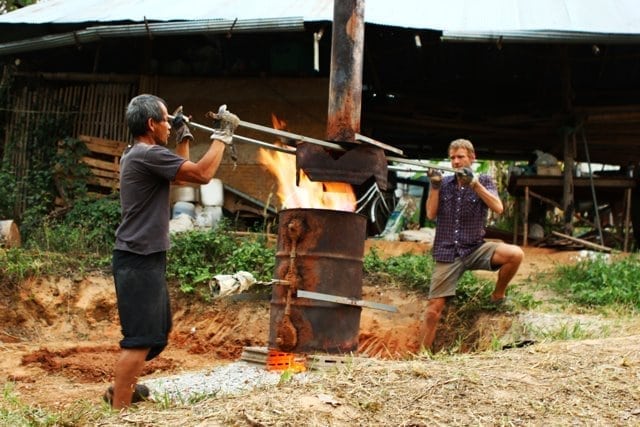 Figure 8. An ancient filtration material removes pesticides from drinking water (Source)
3.2 Filtration stage
Figure 9. European depiction of the Muslim physician Rhazes, in Gerard of Cremona's "Recueil des traités de médecine" (Source)
Filtering is an essential stage in water purification and in the sterilization process, where water gets rid of fine and colloidal elements, which remain after the sedimentation process, in addition to getting rid of most of the bacteria.[17] 
This is achieved by passing water through porous layers composed of sand and fine gravel, which were used due to their availability and unchangeable physical and chemical properties during the filtration process.
This method of filtration was reported in the Sanskrit writings in Swsrawta Samahita[18], a method of "filtration through sand and coarse gravel."[19]
Abu Bakr Al-Razī, the doctor, mentioned several methods to filter turbid and thick texture water of many impurities. 
The most important method was this new one:
...cooking and using backcombed wool, which is to put water in a pottery vase, and place a slotted cane on the top, and then, place a fleece of pure washed wool above.  Then water is lightly heated, and the wool is squeezed when it gets wet with steam."[20]
Ibn Sīna made use of the hairy property after understanding its mechanism well.  He used it to invent a new method for water filtration based on this property.
Ibn Sīna explained his method by saying:
Maybe a priming of wool was spun, put it in two pots, the first tip in a pot filled with muddied water and the other tip in an empty pot. You will later see that pure water drips into the empty pot."[21]
In this way, we get pure water, free of suspended solids
Another new way was mentioned by Ibn Qaīm Al-Jawzīh while talking about how to get fresh water from seawater; he said that:
A large hole is to be dig on the seashore, so that water is filtered to it, and then filtered to a hole nearby, and then to a third hole and so on until the water becomes pure and sweet."[22]
Currently this method is called (natural filtration) where the human benefited from the hairy property in sandy land, dug several wells on the shore of a river or lake to pass the water from a well to another until almost become pure.
This method is easy and good if the water of this river or lake is not much turbid, little dirt.[23]
This method appears again after three centuries in the book "A Natural History of Ten Centuries" the book is written by Sir Francis Bacon (1561-1626 A.D).
This method is considered the basis of modern sand filters, which is used in the present day.

Figure 10. Arabic manuscript held in the British Library showing the distillation process in a treatise of chemistry (Source)
3.3. Sterilization or disinfection stage
Recent references state that the purpose of the operations of sterilizing drinking water is to remove pathogenic organisms from water resources.             
These organisms cause disease transmission and contain viruses, bacteria, mononuclear cells, and worms.
Hydropath technological has to do with many methods of sterilizing water, which can be classified as follows:[24]

Figure 11. Globally, over 80% of our wastewater flows back to nature untreated.Three design students from the National Taiwan University of the Arts, Hong Yi-chen, Guo Yi-hui, and Zheng Yu-di created these popsicles as a graduation project "100% Polluted Water Popsicles", to raise awareness about pollution in water systems (Source)
3.3.1. Thermal methods:
Boiling water for a period of 12-20 minutes kills all microorganisms with non-spore formations. At present, the heating method depends on reaching the boiling point, and for a period, ranging between five to ten minutes to give us sterilized water, which is considered safe from a healthy point of view.[25]
Boiling polluted water for a certain period of time helps in decomposing some suspended solids.  Besides, dissolved harmful gases will be evaporated, but on the condition that boiling lasts for a certain period of time that is sufficient to get rid of pathogenic microbes.
Since ancient times, man knew the presence of pathogenic agents in water (germs) but he was not able to specify them because he was not able see them due to their small sizes, so man invented several ways to sterilize the water to get rid of germs.
The most popular method in ancient civilizations is that of boiling water.  Indian Sanskrit writings mentioned the method of sterilizing water by boiling it on fire, or by dipping hot iron in it.[26]
According to the Greeks, the method of boiling water remained one of the most acceptable and usable methods of water treatment that helped to provide soldiers with clean water in the battlefield.[27]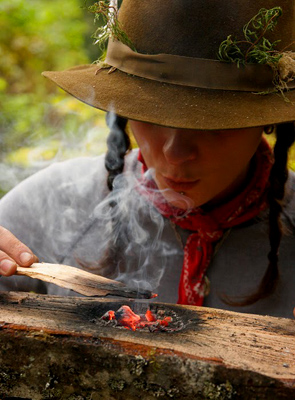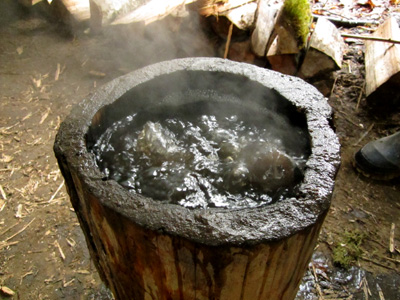 Figures 12-13. One of the survival water purification method (Source)
Doctors from the Muslim Civilisation, tried to explain why water is considered drinkable when boiled, and they put the requirement of the continuation of water boiling for a period of time, a thing that was not mentioned by anyone before them, Al-Tamīmī said:
It is not possible to repair corrupt water without being cooked on fire, because fire heat decomposes water thickness, and removes the blending of corrupted air.  This is achieved by cooking up to a point when one quarter of water is gone".[28]
Al-Tamīmī's condition that "constant boiling until a quarter of the amount of boiled water evaporates" gives an adequate amount of heat to kill germs.
Al-Razī, mentioned a new method, which is "boil water for a long time then cool it very quickly, so the precipitates will get filtered".[29]
This method was subsequently adopted for water desalination in desalination plants where vaporized water gets rid of salts and impurities at the time of boiling, then water is re-condensed by cooling, a thing that results clean fresh water. This method is very similar, in terms of stages, to the pasteurization method invented by the French chemist Louis Pasteur (1822-1895 A.D).
Figure 14. 15th-century European portrait of "Geber", the Latin name of Jabir ibn Hayyan (Source)
Another method mentioned by Jabir Ibn Haīīan, which is a distillation method. Babylonians, Egyptians and Greeks knew this Process (incomplete distillation) since ancient times to get some plants oils,[30] but Jabir was the first who described a method of pure distillation to purify chemical materials and water.[31] He has invented a glass distillation device, which has a long flask; it is still known today as "Al-embiq".[32]
Jabir explained two ways of pure distillation by using Al-embiq:[33]
The first method (arid distillation water): where water is boiled directly over low heat so it turned into steam, then the steam is passed through tubes of cane and a piece of clean cotton, a thing that will lower its temperature and thus will be turned into water again after it became completely clean and futile before it is poured in a special flask.
The other method (wet distillation of water) (Al- tasoiīd), is similar to the previous method except that water is to be boiled indirectly over a boiler full of boiling water.[34]
Thus, Jabir was able to sterilize contaminated water by converting it into steam and then condensed it into liquid again.
Jabir emphasized the ne